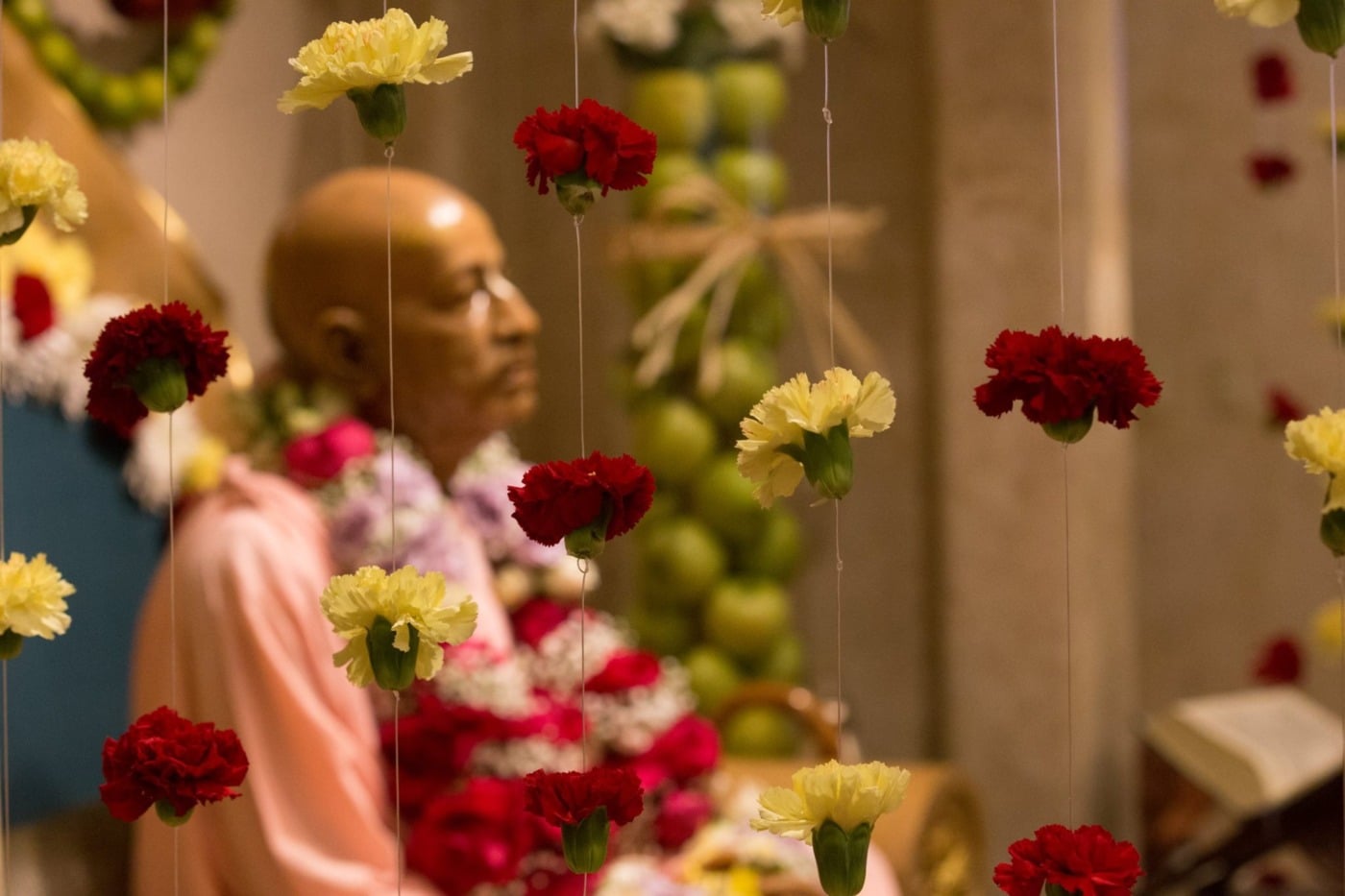 Srila Prabhupada Appearance Day
Appearance Day of ISKCON Founder Acarya, Srila Prabhupada
Fast till Noon.
Hare Krishna! Please join us online to celebrate Srila Prabhupada's Vyasa Puja on August 12th. The program will have a morning and evening session. Both programs will be on Zoom.
Join Zoom Meeting
https://us02web.zoom.us/j/87503671382
Meeting ID: 875 0367 1382
OR You can dial in: 346-248-7799 (Houston) using meeting ID.
In honor of Srila Prabhuapda, we encourage you to reflect on their realizations and appreciations of Srila Prabhupada to share during the program. You can either speak from the heart of write an offering to share!
Morning:
7:00 AM – Deity Greetings and Guru Puja
7:30 AM – Class by Srila Prabhupada
9:00 AM – Kirtan
9:30 AM – Homage by HH Kesava Bharati Das Goswami
10:00 AM – Homages by Devotees
11:30 AM – Yadi Prabhupada Na Haito – Bhajans and Bhoga Offerings
11:45 AM – Pushpanjali
12:00 PM – Guru puja and Aarti
Evening:
6:00 PM – Class by Srila Prabhupada
6:20 PM – Offerings by HH Giriraj Swami and HH Rtadhvaja Swami (TBD)
7:30 PM – Offerings by Devotees followed by Bhajans
Carryout Prasadam: RSVP is If you have RSVP for prasadam, the time is 12:30 to 2 PM. You will arrive during this time and identify yourself and how many containers are requested. Volunteers will bring the containers for you to your vehicle. Please do not go inside the temple to do so.